Welcome to our new season
For over forty years Dunfermline Arts Guild has been providing live chamber music concerts on Sundays in Dunfermline for members and friends, and we're proud to announce our line-up for the 2019–20 season. As always, we offer a wide range of talented performers, interpreting "classical" in the broadest sense, so do come and be entertained! Go to this link for information on the whole season! What's coming up next is shown below.
Our ticket deal
For this season we've held our ticket prices to £11 for a single concert (£1 for under-18s). Details of how to buy tickets (and a hint about our 2020–21 season ticket deal) are at this link, but it's now really easy – just turn up and flex your plastic!
Where to find us
This season all our concerts take place at 7.30pm on Sundays in the Carnegie Hall Studio. This is 50m to the East of the main Carnegie Hall in East Port, Dunfermline. There's limited parking outside the Studio, but it's only a short walk from Viewfield Car Park.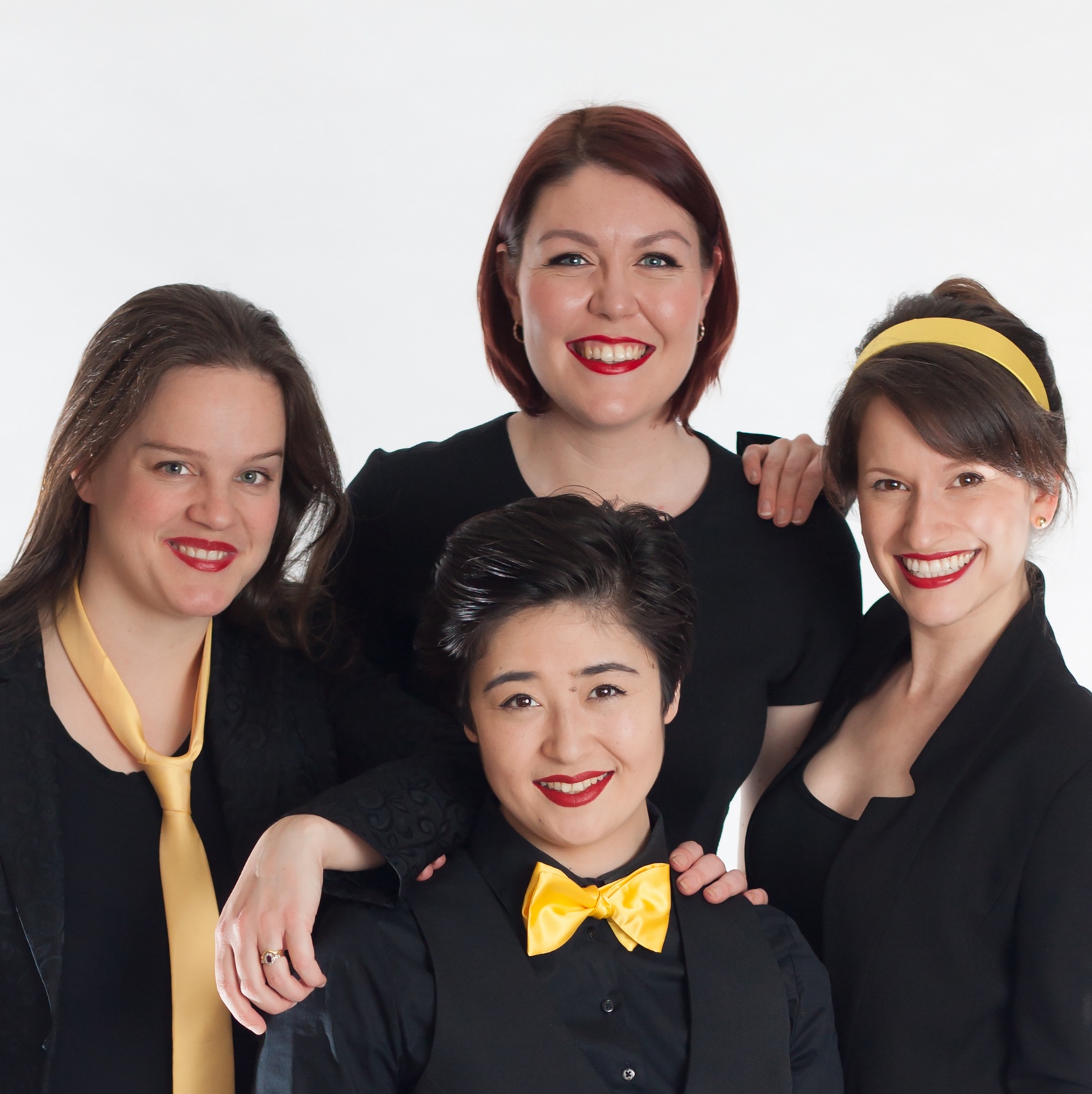 Concert 3
7.30pm
15 December 2019
The All Sorts
female a cappella quartet
Founded by four touring opera singers who simply wanted an excuse to hang out more, the All Sorts perform all musical styles: from opera to Motown and lieder to Disney, combining classic barbershop and classical arrangements.

Their selection of songs – favourites such as One Fine Day; Can you Feel the Love Tonight, Summertime; Somewhere over the Rainbow – is sure to include many you love.

More details at this link